A creative
Leadership Experience
ALL LEADERSHIP IS CREATIVE.
After last year's Disruptive Leadership Dinner there was a fair amount of wariness about this year's event as part of New Zealand's Leadership Week, held at AUT University's Business School.
The Leadership NZ network continues to grow which means there's a lot of catching up to do at these events. There's also an open atmosphere of welcome and conversation, one of the many positive outcomes participants have from the Leadership NZ programme – engaging in dialogue with others. Those who'd been last year knew there was a special feature to the night, and as I encountered a colleague with his son, I was thinking that they probably didn't realize what was in front of them.
Date night it's not, as has been said before, which means that actually you don't get to pick where you sit, or who with, much less stay with your date for the evening. This year's theme was Creative Leadership. What wasn't defined was whether this was leading in the creative sector or being a creative leader. We got to hear from both, and got to hear from a couple of people who are both – a creative leader in creativity.
The welcome from AUT University's Andy Ballard posed the question "What is a creative?" An apt and thought provoking way to start. Following Andy were five speakers who each had six minutes to give their perspectives.
The evening was bookended by two spectacular and quite different speakers; Albert Wendt and Welby Ing. Wendt was extraordinarily frank and open with his presentation. Wendt is a poet, he's not a public speaker, but his leadership is in the strength of his creativity. He's an iconic New Zealander and Samoan! His life is lived through his writing and it was an honour to share just two of these briefly.
His poem written about daughter Sina when she was around four was most apt given that she was there as the CEO of Leadership NZ (be careful what you wish for!). But the reading of 'Last Night' (published in Poems for New Zealanders) was very moving. Wendt talked first about how the absence of his mother, who died when he was 15, was an enormous influence in his life. "Last Night" was poignant and touching and perhaps we hadn't quite arrived as an audience to fully appreciate the gift we were given by one of the Members of the Order of New Zealand and Emeritus Professor Albert Wendt.
Thank you.
- Hilary Sumpter
VIDEO
Did you miss Dinner with a Difference?
Watch the talks from the night below or over on our Youtube channel!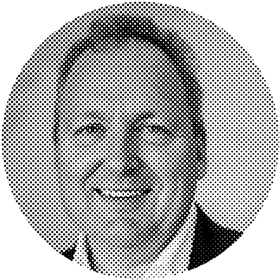 Rod Drury is CEO and founder of small business cloud accounting software provider Xero which listed on the New Zealand Stock Exchange in 2007, joined the Australian Stock Exchange in 2012, and recently topped the Forbe's list of the world's most innovative growth companies. Rod was New Zealand Entrepreneur of the year for 2013 and was NZ Herald Business Leader of the Year in 2012.
Emeritus Professor Albert Wendt (ONZ, CNZM) is an acclaimed writer and exponent of Pacific literature. He has published a huge range of fiction and poetry, as well as theoretical writing, and is internationally recognised as a leader of developments that have shaped New Zealand and Pacific literature. His work is consistently different in style, politically challenging, and ranges across essays, plays, poems, stories and novels, two of which have been filmed.
The Roots is a network of creative entrepreneurs inspiring the next generation through creativity and sustainability. Led by architects Martin Leung-wai and Waikare Komene. The Roots collaborate with youth to activate spaces and engage communities with beautiful and eco-conscious installations. Meghan Geliza is a pop surreal artist and a key member of Curative.
The Roots and Meghan Geliza are coming together to collaborate on activating the Dinner with a Difference space, transforming it to inspire dreaming and creativity for the night
Adriana Avendano Christie
Adriana grew up exposed to the poverty stricken streets of Colombia and was inspired by her grandfather's efforts to generate hope for the less fortunate. Adriana studied design in America and later came to New Zealand to do her Business degree at AUT University. Being involved in Think.e at AUT helped Adriana find a way to unite her entrepreneurial mindset and her passion to work with the less fortunate to create a greater positive impact through social entrepreneurship. Currently, Adriana co-runs a small social enterprise called GWAMU, is the Auckland coordinator for Conscious Consumers, the Co-Founder and Co-President of think.e and is undertaking her Hons degree at AUT.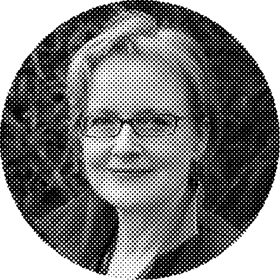 Elisabeth is the Executive Director of The Big Idea Trust, a national organisation in New Zealand's creative sector that is intent on driving creativity into all sectors of New Zealand society, she is also the Executive Producer of New Zealand's largest on-line community in the creative sector: The Big Idea, Event Director of #SurviveThrive and leads the ART Venture initiative, an acceleration programme for creative entrepreneurs working in the Auckland region.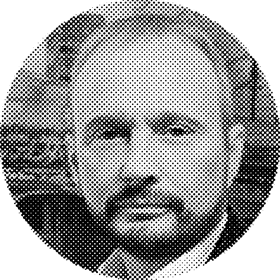 Welby Ings is an award winning designer, filmmaker and playwright, with his short film 'Boy' short listed for the 2006 Academy Awards. An elected Fellow of the British Royal Society of Arts and consultant to many international organisations on issues of creativity and learning, Welby is now a Professor in Design at Auckland University of Technology. Having taught at all levels of the New Zealand education system, he has remained an outspoken critic of dehumanised systems of learning. In 2001 he was awarded the Prime Minister's inaugural Supreme Award for Tertiary Teaching Excellence, and in 2013 he received the AUT University medal for his contributions to teaching and research.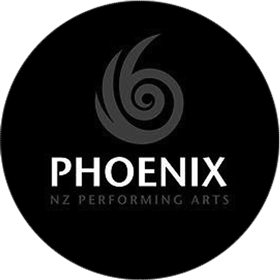 Phoenix Performing Arts , NZ is a performing arts company providing a safe place to allow people across New Zealand to explore the arts. Phoenix is committed to increasing opportunities for all people to participate in the arts, and help people develop transferrable life skills through their involvement in the arts.
Leadership NZ
Leadership New Zealand is a not-for-profit trust set up to focus on developing and enhancing the quality of our future leaders. Leadership New Zealand will identify, nurture and develop our leaders, from whatever corner of society they emerge. Driving this event forward, LNZ is bringing together speakers, crafting the program, and helping to host the evening.
Curative nz
Curative is a creative agency in the business of inspiring change. Our clients include community organisations, philanthropists, government partnerships and social enterprise ventures. Curative is Leadership New Zealand's Creative Partner, and have played a key role in curating Dinner with a Difference.
AUT Business School
As the major sponsor of Dinner with a Difference, AUT Business School is supporting the event with an inspiring venue - their new Sir Paul Reeves Building. We are very grateful for the support of Dr Geoff Perry, Dean of the AUT Business School, and the Business School team
LEADERSHIP NEW ZEALAND ACKNOWLEDGES
THE GENEROUS SUPPORT OF ALL ITS PARTNERS